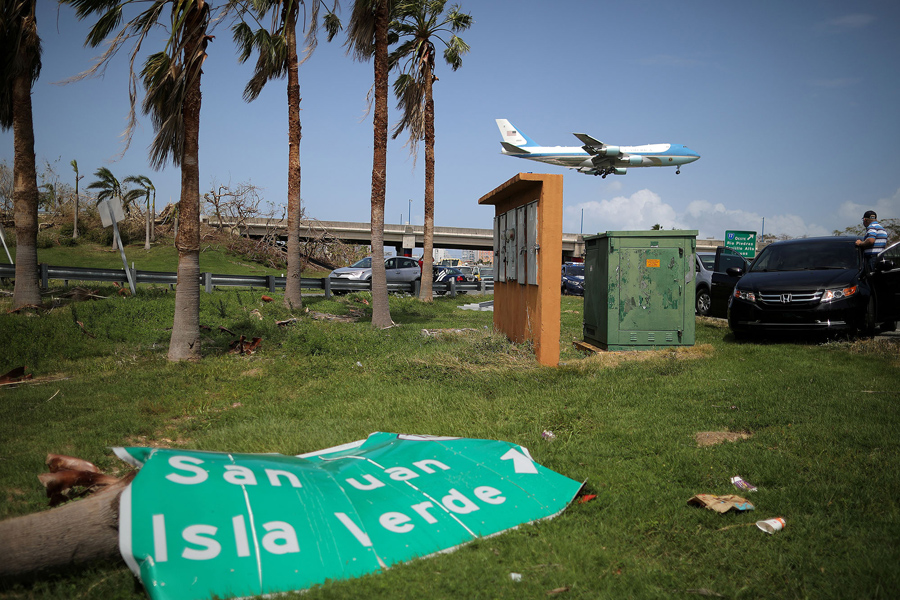 DISASTER PREPAREDNESS
Natural Disasters & Emergency Recovery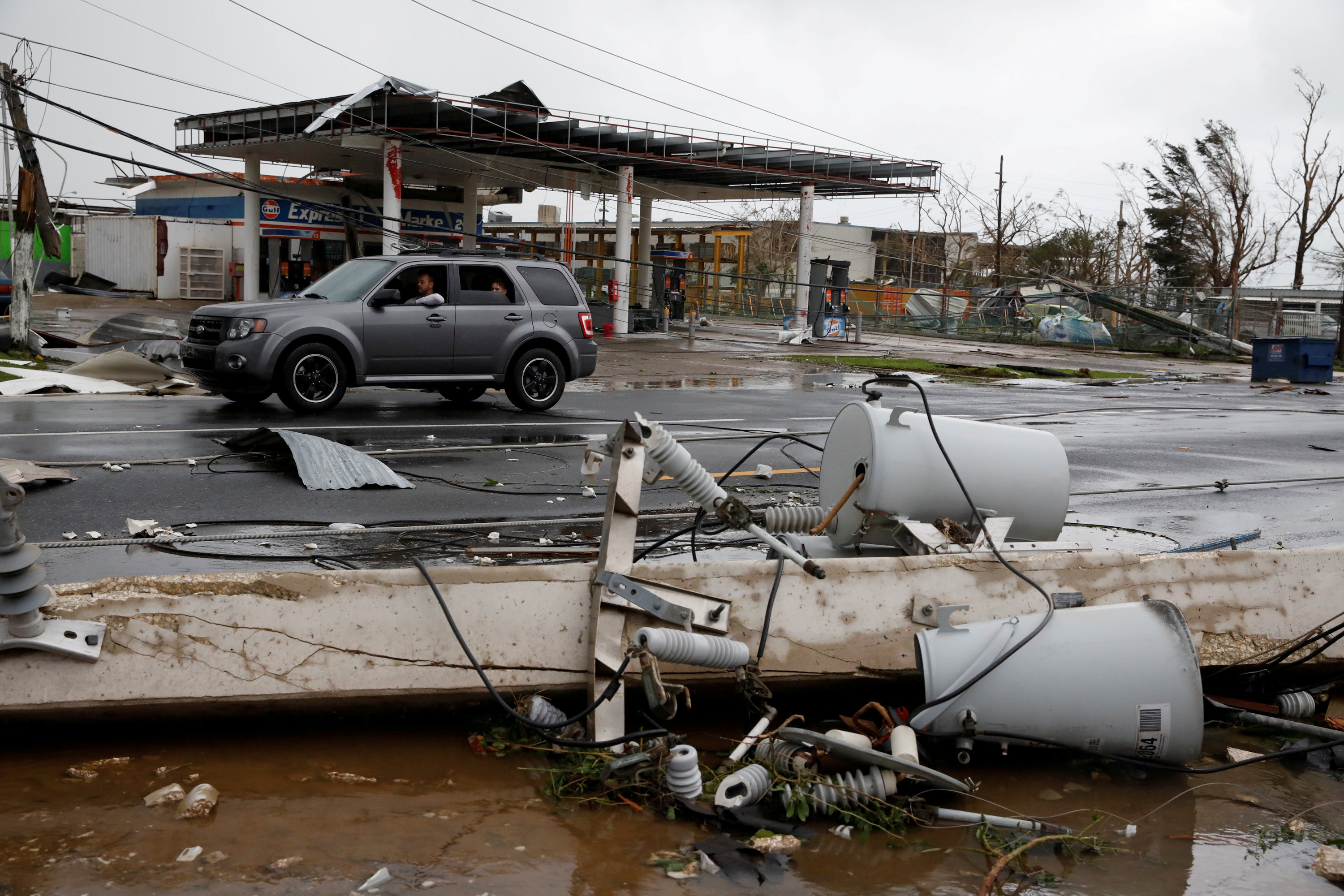 DISASTER PREPAREDNESS
Natural Disasters & Emergency Recovery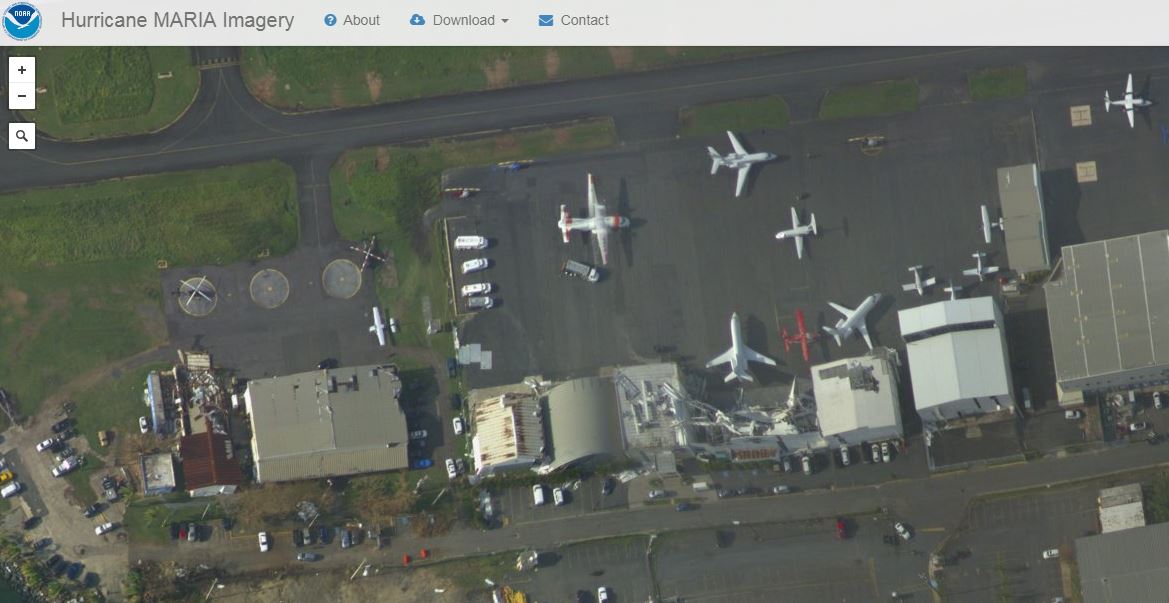 DISASTER PREPAREDNESS
Natural Disasters & Emergency Recovery
DISASTER RECOVERY IS TOO SLOW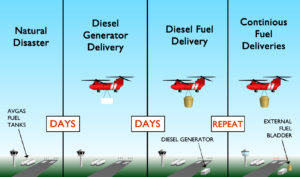 When natural disasters strike, immediate and reliable power is a requirement. Without it, food, medical supplies, and water are all at risk of being lost in the most crucial moments of an emergency.
The most important part of a community's emergency response plan is the local airport. In times of disaster, the airport is the best place to stage supplies, medicine, food and water, and rescue workers. Currently, most small county airports do not have backup generators to run the airport's vital systems like communications and lighting.
Emergency services typically transport an emergency generator to the airport by helicopter, followed by another helicopter that brings the diesel fuel to run the generator. Only after the diesel fuel is delivered can the airport be used to coordinate a complete response. The hours and days this takes can cost lives.
VOLTA POWERGEN DELIVERS A BETTER SOLUTION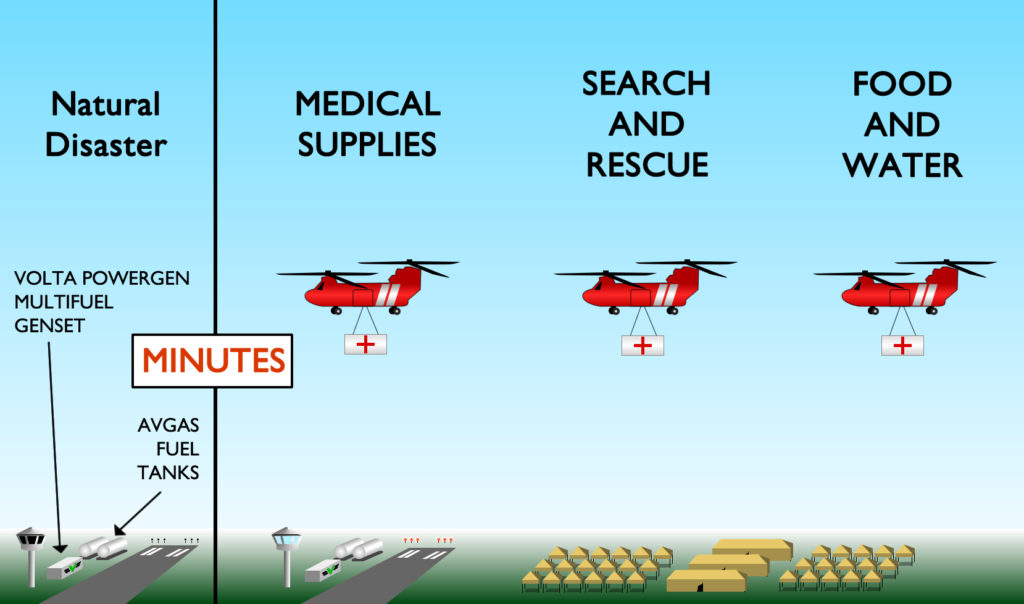 Volta PowerGen's Evergreen Multifuel Generator can be installed at airfields where rescue operations will be staged, providing more than enough power to coordinate rescue operations while producing energy for airport operations, refugee relief, emergency medical facilities and food storage. Because they are low-cost and can be configured to use multiple fuels, they can be installed well in advance of any emergencies.
The diesel generators and all the flights required to keep them going can be used for hospitals, refugee centers, or other more remote locations immediately instead of expending precious flight-hours supporting airports. Even if the power goes out for just a few minutes, Evergreen Generators can be there to keep the airport running during any kind of disruption.
Whether your airport has Jet-A or 100 low-lead avgas, the Evergreen Generator ensures that you have power available for day-to-day operations no matter what happens to the power grid.